Sunday Snippets: Goodbye Summer?
It's a glorious and warm fall day here in Cincinnati.
As nice as the weather has been, I'm pretty sure our extended summer is coming to an end this week—the weather forecast includes rain and temps in the 50s and 60s.
So, I spent quite a bit of time cleaning up the vegetable garden this weekend. I also harvested the last round of tomatoes, found a few squash hiding in the vines, and divided and moved some perennials.

Finally, I sowed wildflower seeds in a new spot that my husband may or may not know about. It will be a spring surprise for him; we have a large back yard and he will be happy having less grass to cut. Win/win!
When I was clearing out the new spot, I noticed this Wooly Bear caterpillar. My sister and I loved playing with them when we were kids. This guy was lucky because I only took a picture. From what I remember, that much orange means we're in for a mild winter. Time will tell.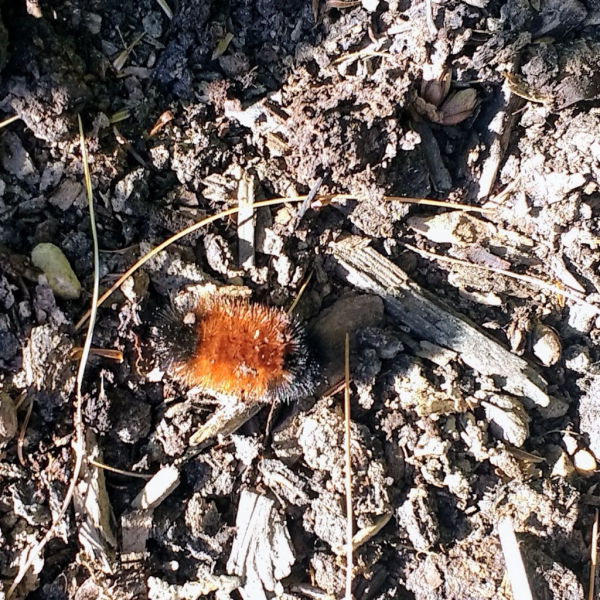 Learn More
Wooly Bear and Woolybear are both correct
Wooly Bear caterpillars are Isabella tiger moth larvae
The Woolybear Festival is held annually in Vermillion, Ohio and celebrated 45 years (!!) in 2017